SURGE Mid Week Children's Program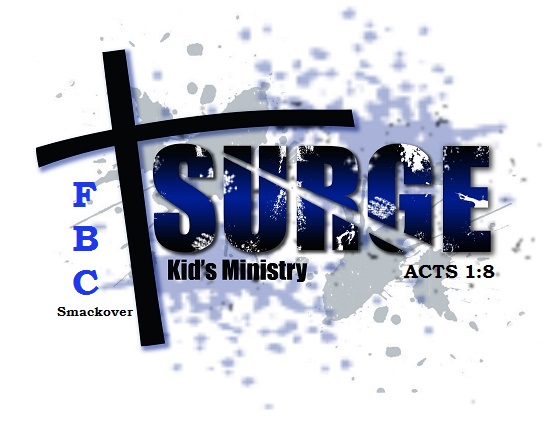 "But you will receive power when the Holy Spirit has come on you, and you will be My witnesses in Jerusalem, in all Judea and Samaria, and to the ends of the earth. (Acts 1:8, HCSB)
---
Why Surge you ask...
SURGE - AKA the big bang evidence for God.  The creation of something from absolutely nothing only possible by a greater being.
Our kids ARE the big bang evidence for God AKA SURGE!!
Join us Wednesay nights
September through May at 5:30 PM
for dinner and hours of fun filled bible lessons and activities.
If your child is already attending Sundays or Wednesdays here at FBC, please ensure you update their information yearly:
https://forms.gle/QRswDvnwiLMPucxF9
We want our kids to bear the Armor of God, so we equip them with the necessary knowledge to be warriors for Christ.
Joede Fleming, Director, 870-866-4060, jfleming@fbcsmackover.com